The Defeat of Kel'Thuzad
See what happens when you give me unrestrained power? First I go make banners, then I take over the website, and before you know it alien lifeforms are taking over your plumbing. Crazy world.
Bizarre/ disgusting creatures aside, let's cover whats been happening inside the Alliance.
After many months of hard effort and enough wipes to wash a car, we are proud to announce that the Alliance of the Steadfast has defeated the great Kel'Thuzad on normal difficulty! Congratulations to Viggtarsky, Obeewan, Gielnor, Ruiea, Mujahadeen, Bubbletroubl, and Mentat, with special thanks to Hordeblood, Feisty, and Nomadic (on his hunter). Your hours of hard work helped make this possible. Great work!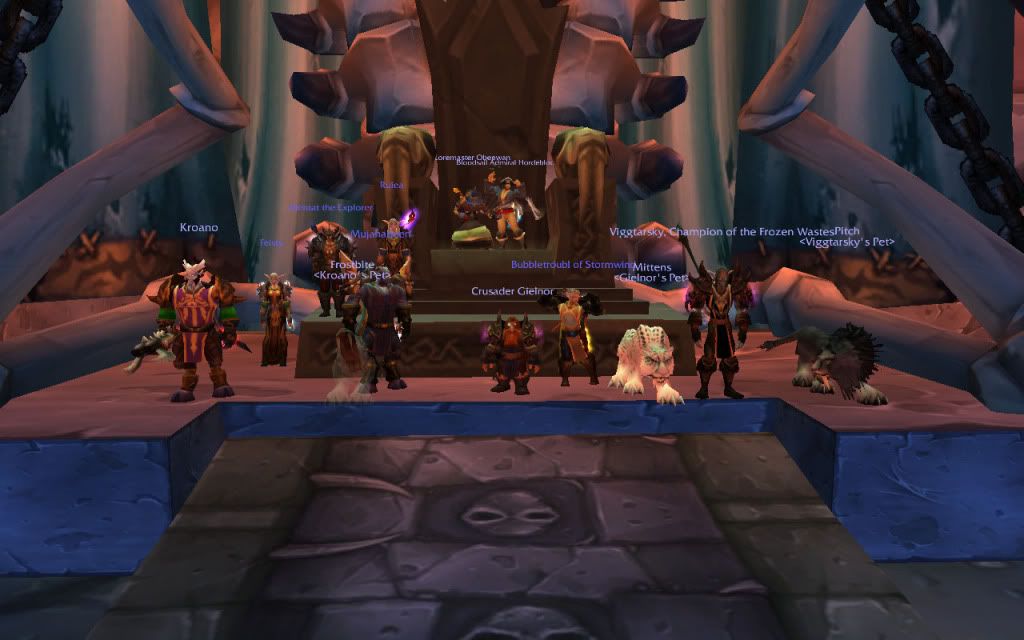 Click here for a hi-resolution image.
The latest guild meeting occured this Sunday. If you missed it, the review of the events will be sent out to your e-mail and posted on the forums. On that note, congratulations on Mentat for becoming our next Field Captain!

RAIDS: If you can, be sure to check out our coming raids:
Obsidian Sanctum (10-man) Tuesday, 10:00PM
Eye of Eternity (10-man) Wednesday, 10:00PM
Ulduar (10-man) Thursday and Sunday, 10:00PM
Finally, we say goodbye to our good friend Tallywhacker (and his alts Bumsenbumsen, Kasstrator, and Otisrotary), who left the guild yesterday. Best of luck to all your future ventures, Tally!
Remember, if you would like something to be featured here on the main page, message Gielnor (or my current alt Muushfrah) in-game, or e-mail me at megamannt451@aol.com .
Cheers!
Gielnor